Coaching for senior executives.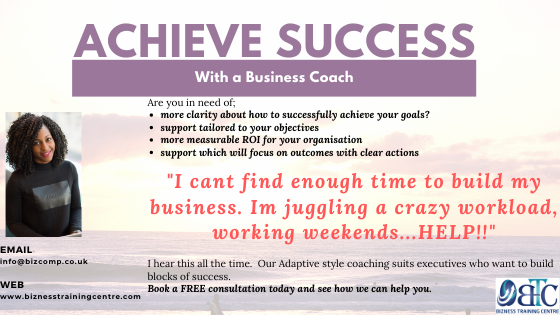 ---
Executive and Staff Talent Management
BTC  is your best choice for developing the skills and talents of your staff in the areas of finance, employee engagement, business or management. We do not offer open courses as our training is tailored  towards your specific needs for developing staff and building capacity and not just imparting knowledge.
The BTC team, design and deliver our bespoke programmes to fit your needs and specifications. Our training covers a range of both technical and soft skills. The soft skills are delivered on a modular basis such as:
Advanced Presentation Skills,
Assertiveness,
Building Business Relationships,
Business Pitching and Selling,
Coaching Skills in the Workplace,
Effective Communication Skills,
Customer Service,
Financial Management,
Influencing and Negotiation,
Leadership and Line Supervision
Managing Change,
Performance Management and Appraisals,
Senior Executive  Management Skills
OUR APPROACH
We agree upfront with the senior executives the development targets to be met and we provide the tools, strategies and support to implement the training learnt to ensure there is a positive return on investment.
We use experiential learning activities,
Real life business examples and case studies to illustrate the topics being taught.
We employ a variety of student led teaching methods from group work, questions and answer sessions, quizzes and lectures. There is a strong emphasis on individual participation and sharing experiences
We also set an implementation action plan at the end of each session which includes follow up to ensure maximum impact.
We use a modular approach so that you can personally  pick and mix topics to suit your business needs.
Before any firm decisions are made we design and send you the course outline based on your selection and proposed brief. Once approved we then agree the final structure, timings and cost according to your specific requirements
We offer the training as face to face and online
We also offer Executive Coaching for senior managers who would like support to manage their ever increasing work load and achieve their goals
OUR TEAM
BTC  has a team of talented trainers and consultants many of whom are former executives drawn from industry , each with their own individual skill and expertise. They have years of experience across many types of blue chip organisations. Our expertise is focused in the following areas:
Leadership and management
Change management
Financial expertise
Financial IT Systems – Oracle, SAP, SAGE ERP
Project Management
Employee Development and Engagement
Marketing and Selling
Internet based marketing
Coaching & Mentoring
To book our corporate training please Register (the form will only take 5 mins to complete). For more information about how we can help you call or email;
Download the Application Form.
E: [email protected]
Tel: 07906343050
---